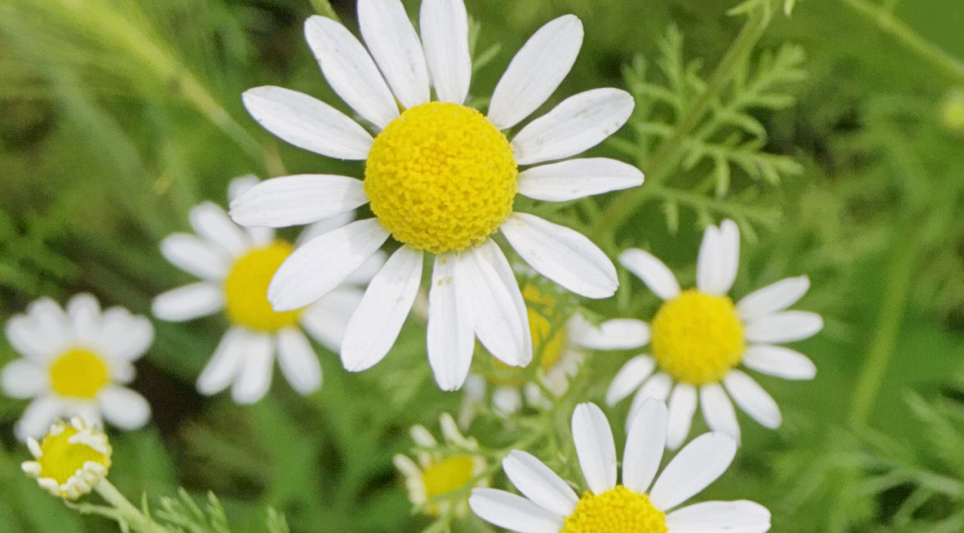 ROMAN  CHAMOMILE  is more than just a great flavored tea. While it does have a wonderful, soothing scent, it is also a great support for the skin and immune system. Below are some highlights about this beautiful essential oil.
Highlights about Roman Chamomile
Can promote feelings of comfort when needed

Is know to be soothing to the skin

May also support healthy immune function when used internally
Ways to Use Roman Chamomile
Diffuse to soothe

the mind, and help assuage anger and irritability when feeling agitated during a contentious situation

Keep a bottle of Roman Chamomile oil on hand and take a drop or two with water when your mind or body need help calming down

Add one to two drops of the oil in a daily moisturizer

Apply to the bottoms of your feet during your bedtime routine
A fun fact about Roman Chamomile is that the word "chamomile" comes from the Greek word chamaimelon, which means "earth-apple" because the plant's scent resembles an apple's.
*If you are interested in purchasing this oil, please contact us directly or you are welcome to read more about a wholesale membership here.