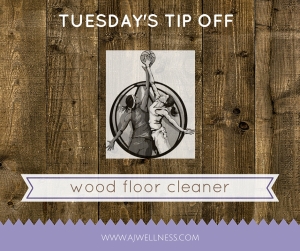 Wood Floor Cleaning Spray
Wood flooring is not only beautiful but it is easier to manage in the high traffic areas of your home. Cleaning is easy and will keep your floors looking wonderful for years to come.
Below is a great wood floor cleaner recipe for you to try.  It smells great, no harsh chemicals and easy to prepare at home. Remember to always consult the manufacturers for cleaning instructions first.  Happy cleaning!